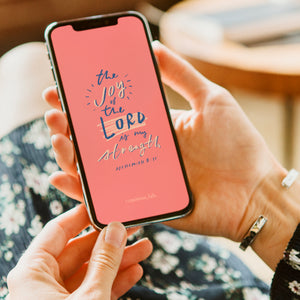 "...Do not grieve, for the joy of the Lord is your strength." Nehemiah 8:10

The joy of the Lord is more than just health, wealth and happiness. True joy comes from knowing and believing that Jesus died for sinners like us, and we went from being his enemies to being his children. Rejoice!

Free for download.
To download, add this item to your cart, proceed to checkout and click "pay" (you will not be charged). You will then receive the link for download.