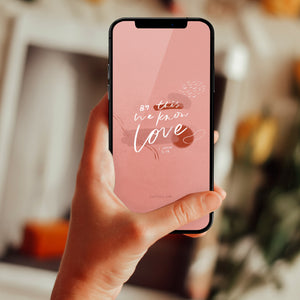 "By this we know love, that Jesus Christ laid down his life for us." 1 John 3:16

In a world where the definition of "love" is constantly broken down, redefined and subject to the whims of the times, we are reminded that love is Christ laying down his life for unworthy sinners. Love is unconditional, undeserved sacrifice. 

Free for download.
To download, add this item to your cart, proceed to checkout and click "pay" (you will not be charged). You will then receive the link for download.
Customer Reviews
02/24/2022
A daily reminder of God's love
A daily reminder of God's love. Thank you.
Anonymous

Singapore