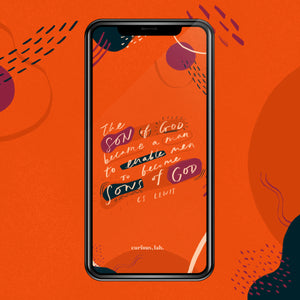 "The Son of God became a man to enable men to become sons of God." – C.S. Lewis
This message is the essence of Christmas.

Free for download.
To download, add this item to your cart, proceed to checkout and click "pay" (you will not be charged). You will then receive the link for download.